Spooky Spectre
Limited Time Offer
Use coupon code 20summer for an extra 20% off at checkout
Choose any three of our hauntingly magical Spooky Spectre 8.0 oz candles and we will assemble them just for you in our custom designed premium black and white Spectre Lit Box. Makes for a great gift or as a storage box for all your spooky candles. Our Lit Box is designed to minimize packing material waste, made of 49% recycled material and is 100% recyclable but we hope you will want to simply display them.
Our clean-burning premium candles have been carefully hand crafted. Our lead-free cotton wicks, custom blended wax, magical color transformation, premium fragrance oils, lead you to experience a WOW like no other.
Your choice of any 3
Product Details
Candle: (3) 8 oz single wick
Lid: metal with seal for 8.0 oz
Burn Time: up to 40-50 hours
Made in the USA
Colors May Vary
Fragrance notes: Wicked Witches Broomstick
Top: Cinnamon Bark, Pine
Middle: Fir Needle, Spruce, Baked Crust
Bottom: Cedar, Vanilla, Musk
what makes our candles unique?
They are the ONLY color change candles that transform from one color, to another, and back again.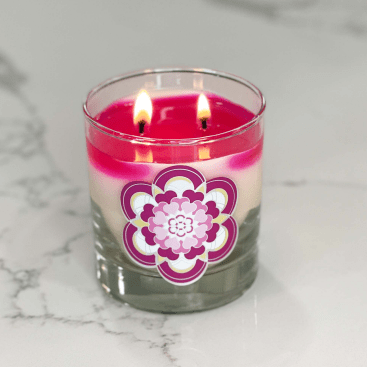 CLEAN BURNING PREMIUM WAX BLEND
LEAD-FREE NATURAL FIBER WICKS
CUSTOM-BLENDED PREMIUM FRAGRANCE OILS
HAND-CRAFTED AND HAND POURED IN USA
MAGICAL COLOR TRANSFORMATION
Only logged in customers who have purchased this product may leave a review.