Summer Purple
Our Summer Purple candle changes from gray to a rich purple while it fills the room with the intoxicating fragrance of lemon, jasmine, and violet.
Our clean-burning premium candles have been carefully handcrafted. Our lead-free wicks, custom-blended wax, magical color transformation, and premium fragrance oils, all create a truly unique experience.
This limited-edition candle features a mesmerizing geometric floral design.
Color changes from Gray to Purple
Fragrance notes: lemon + jasmine + violet
Limited Time Offer
Use coupon code 20summer for an extra 20% off at checkout
what makes our candles unique?
They are the ONLY color change candles that transform from one color, to another, and back again.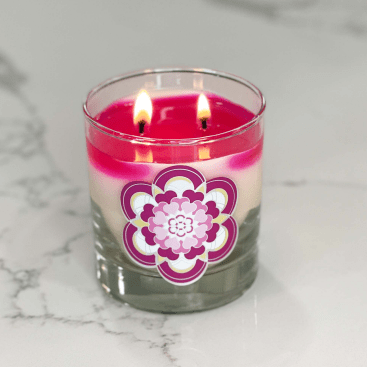 CLEAN BURNING PREMIUM WAX BLEND
LEAD-FREE NATURAL FIBER WICKS
CUSTOM-BLENDED PREMIUM FRAGRANCE OILS
HAND-CRAFTED AND HAND POURED IN USA
MAGICAL COLOR TRANSFORMATION