Lit Box
Get a third candle for free when you buy any two 8-ounce candles!
Choose any three of our 8-ounce candles and we will assemble them just for you in our custom-designed premium black and white Lit Box. Makes for a great gift or as a storage box for all your candles.
Our Lit Box is designed to minimize packaging material waste. It's made of 49% recycled material and is 100% recyclable, but we hope you will want to simply display them.
Product details:
Includes three individual 8-ounce candles
Candle: (3) two wick – deep color wax pool
Diameter: 3.1875 "
Height: 3.375 "
Net Wt.: 8 ounces
Burn Time: 30+ Hours each
Hand crafted and Hand poured in the USA
Made with Colorsine®
Colors May Vary
What makes our candles unique?
They are the ONLY color-change candles that transform from one color to another, and back again.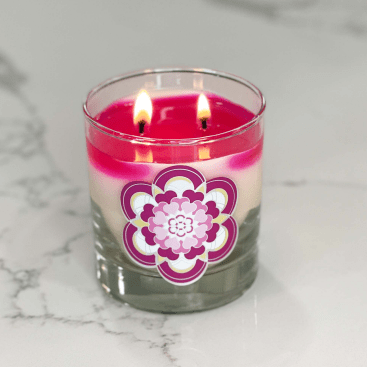 CLEAN BURNING PREMIUM WAX BLEND
CUSTOM-BLENDED PREMIUM FRAGRANCE OILS
HAND-CRAFTED AND HAND POURED IN USA
MAGICAL COLOR TRANSFORMATION