Signature Mini Collection
Our Signature Mini Collection will transport you to five remote destinations around the globe: Andaman Islands, Sun Mountain, Monteverde, Cote D'Azure, and Patagonia. Dive into the deep pools of color and lush fragrance as you are transported across the globe on a peaceful escape. Providing approximately 15 hours of escape per candle.
Our Signature Mini collection features our five magical signature color and fragrances.
PRODUCT DETAILS:
Color changes from Parchment to Red, or Purple, or Green, or Blue, or Pink.
FRAGRANCE NOTES: Five Signature Custom Blends
Glass jar
2.2-oz. candle
single wick
Diameter: 2″
Height: 2.6″
Burn time 15+ hours
Hand crafted and Hand poured in the USA
Made with Colorsine™
Colors may vary
What makes our candles unique?
They are the ONLY color-change candles that transform from one color to another, and back again.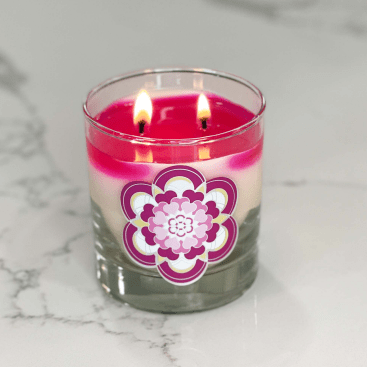 CLEAN BURNING PREMIUM WAX BLEND
CUSTOM-BLENDED PREMIUM FRAGRANCE OILS
HAND-CRAFTED AND HAND POURED IN USA
MAGICAL COLOR TRANSFORMATION