Patagonia
Plunge down the Iguazu falls of Argentina alongside the "Palo Rosa" (pink stick) and continue to the forest's southern tip of Patagonia, and take in, if only for a moment, a festival of florals.
Buy two and save!
BUY ANY TWO 8-OZ CANDLES AND CHOOSE A THIRD FOR FREE TO MAKE A LIT BOX
Our Minimalist collection features an understated signature print applied directly to the glass. The design is inspired by clean and simple geometry to fit any décor.
PRODUCT DETAILS:
COLOR: changes from Parchment to Pink
FRAGRANCE NOTES: peony + patchouli + vanilla
Glass jar
8-oz. candle
Two wicks
Diameter: 3.1875
Height: 3.375
Burn time 30+ hours
Hand crafted and Hand poured in the USA
Made with Colorsine®
Colors may vary
What makes our candles unique?
They are the ONLY color-change candles that transform from one color to another, and back again.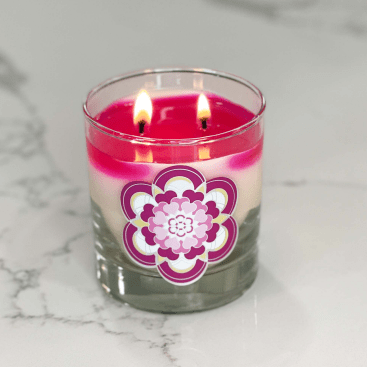 CLEAN BURNING PREMIUM WAX BLEND
CUSTOM-BLENDED PREMIUM FRAGRANCE OILS
HAND-CRAFTED AND HAND POURED IN USA
MAGICAL COLOR TRANSFORMATION