Aliens Among Us
Created to acknowledge and celebrate the myriad differences and similarities among us as sentient beings of the universe, capable of profound love.
Product Details:
Color: Cream to Red
Fragrance Notes: Bergamot + Jasmine + Cypress
Candle: (1) two wick, glass jar
Diameter: 3.1875″
Height: 3.375 "
Net Wt.: 8 ounces
Burn Time: 30+ Hours
Hand crafted and Hand poured in the USA
Made with Colorsine®
Colors May Vary
Buy all three and save!
Set includes one of each: Aliens Among Us, Aliens in the Ocean, Aliens of the Earth
What makes our candles unique?
They are the ONLY color-change candles that transform from one color to another, and back again.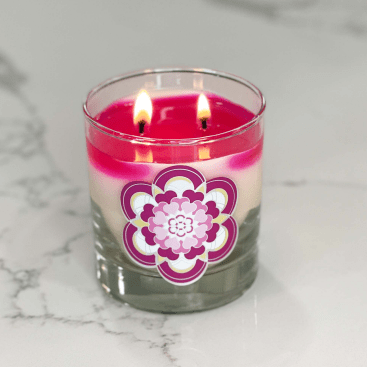 CLEAN BURNING PREMIUM WAX BLEND
CUSTOM-BLENDED PREMIUM FRAGRANCE OILS
HAND-CRAFTED AND HAND POURED IN USA
MAGICAL COLOR TRANSFORMATION
Set includes one of each: Aliens Among Us, Aliens in the Ocean, Aliens of the Earth