Monteverde
Breeze into the cloud forests of Costa Rica. Glide along the elevated suspension bridges through the lush, crisp green canopy of this dreamy forest, where you can literally walk through the clouds and magnify your senses.
Buy two and save!
BUY ANY TWO 8-OZ CANDLES AND CHOOSE A THIRD FOR FREE TO MAKE A LIT BOX
Our Minimalist collection features an understated signature print applied directly to the glass. The design is inspired by clean and simple geometry to fit any décor.
PRODUCT DETAILS:
COLOR: changes from Parchment to Green
FRAGRANCE NOTES: green grass + lavender + cedar
Glass jar
8-oz. candle
Two wicks
Diameter: 3.1875
Height: 3.375
Burn time 30+ hours
Hand crafted and Hand poured in the USA
Made with Colorsine®
Colors may vary
What makes our candles unique?
They are the ONLY color-change candles that transform from one color to another, and back again.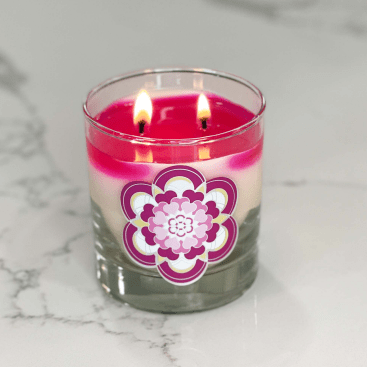 CLEAN BURNING PREMIUM WAX BLEND
CUSTOM-BLENDED PREMIUM FRAGRANCE OILS
HAND-CRAFTED AND HAND POURED IN USA
MAGICAL COLOR TRANSFORMATION